LINKS PAGE
why not visit our Psychobilly site www.psychobilly.net
If you wanna exchange links please email us.



THE STARGAZERS England's rockingest, rollingest, swing-jive combo!

DEMONSTRATION BOOTLEG LTD
Demonstration Bootleg Ltd. is a music, web design, publishing, production and software application development. Their mission is to bring overlooked legends in the field of music, writing and film into the vernacular as well as develop software applications which radically alter the creative production process.

VISIT US AT THE DROP DEAD FESTIVAL - sponsored by Spindrift Records and Psychobilly.net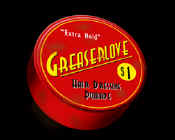 GREASER LOVE
Greaserlove.com is an online community for finding friends. This site is for greasers, goths, punks and other assorted freaks. Join up and meet other subculture-minded people like yourself, it's free
.


Nightbreed

Psychobilly band from Spain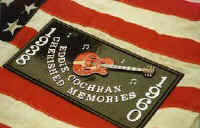 ROCK'N'ROLL HQ
The organisers of A Celebration of Eddie Cochran's Life + Music weekend at Chippenham - they organise other rockin' gigs also.


ROCKA-PHONICS - Rusty Rookes & His Rocka-Phonics flawlessly capture that unique special long-gone Rockabilly sound.



SILVER KNUCKLE
Your source for Tattoo, Rock'n'Roll and Underground Sterling Silver
Jewelry. Very competitive prices. Wholesale and Retail.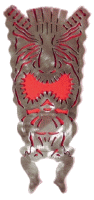 SPEEDCULT Cool functional metal art.



SOUTHERN ROCK
Southern Rock is a monthly A5 magazine with news, views and gig guide of fifties style rock'n'roll around the south of England. The magazine is available by subscription or complimentary copies may be found at selected clubs and venues. WebSite supplements the magazine with information, links and contact numbers for bands, D.J's, clubs and anything rockin related.




THE TOMBSTONE BRAWLERS
Bastard of American Psychobilly




TROUBLE GIRLS
For Fashion Hooligans
Their specialty is quality embroidered clothing. Mixed in are a few wares from their favourite designers such as leather goods by Lucky Girl and hair accessories by Pixie Fashions - and some of the most kick arse silver jewellery they could locate.
Always seeking to provide the exclusive and elusive - so you can misbehave in style!




Vintage and retro clothing



VOODOO DEVILS
Hypnotic Rockabilly Psychosis band from France !!!